The Commission: Meet the Commissioners
Commissioner Sheri Haugen-Hoffart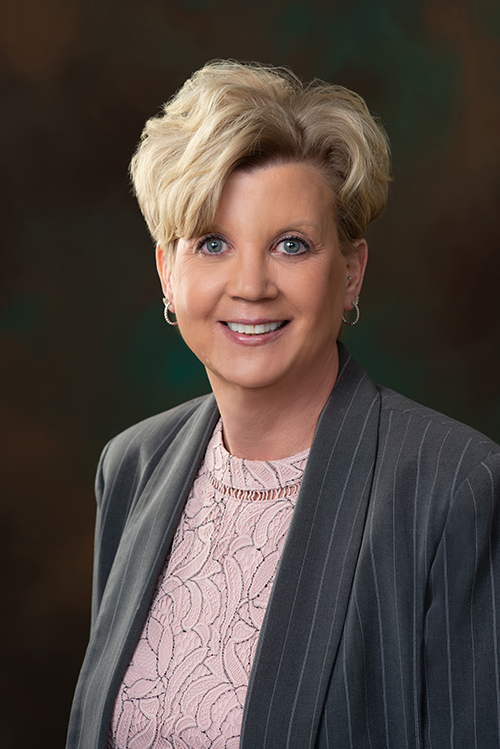 Sheri was appointed to the Public Service Commission in February 2022 by Governor Doug Burgum and was confirmed by the voters in Nov. 2022. Sheri came to the Commission after working in the Office of State Tax Commissioner as a human resource officer since 2017.
Sheri's portfolio at the Public Service Commission includes wind & solar reclamation; economic regulation-electric; pipeline safety; damage prevention; weights & measures consumer affairs, and cybersecurity. Sheri currently serves as Secretary on the Mid-America Regulatory Conference (MARC) Board and serves on the Upper Great Plains Transportation Institute's Advisory Council.
A native of Rugby, North Dakota, Sheri earned a bachelor's degree from the University of North Dakota in 1988 and a master's degree in management from the University of Mary in 1996. Previous to her most recent position at the Tax Commissioner's office, she served as the deputy state treasurer, director of education in the North Dakota Securities Department, coordinator for the University of North Dakota's Division of Continuing Education in Bismarck and emergency service director for the Burleigh-Morton Chapter of the American Red Cross.
Sheri was elected to the board of directors of Capital Electric Cooperative in 2010 and became chair of the board in 2020. She also previously chaired the board of Central Power Electric Cooperative, a wholesale power supply and transmission cooperative whose six member co-ops include Capital Electric, and served as the board's secretary/treasurer.
Sheri is married to Richard and they are proud to be owners of homesteaded land that has been in her family for three generations. She is passionate about working with military groups on several different issues including raising awareness about PTSD and stigmas surrounding it, caring for disabled veterans, and participating in Wreaths Across America.
Hi-resolution photo (18.4Mb jpg 300dpi)