Welcome...
Thank you for visiting the website of the North Dakota Public Service Commission. The Public Service Commission is a constitutional agency with varying degrees of statutory authority over abandoned mine lands, coal mine reclamation, electric and gas utilities, telecommunications companies, energy conversion facility siting, transmission facility siting, railroads and railroad safety, auctioneers and auction clerks, weighing and measuring devices, gas pipeline safety, and underground damage prevention.
You Should Know...About the ND Public Service Commission
To learn more about how the PSC affects the lives of North Dakotans every day, click here: A Day in Your Life
Watch/Listen to the Commission Live
The Commission typically meets in formal session every two weeks; special meetings are held to handle special or emergency situations.
Looking for an agenda? A calendar of events and agendas can be found by scrolling to the bottom of this page.
Miss a Meeting?
Hot Topics - Quick Links
Employment Opportunities
What's Going On...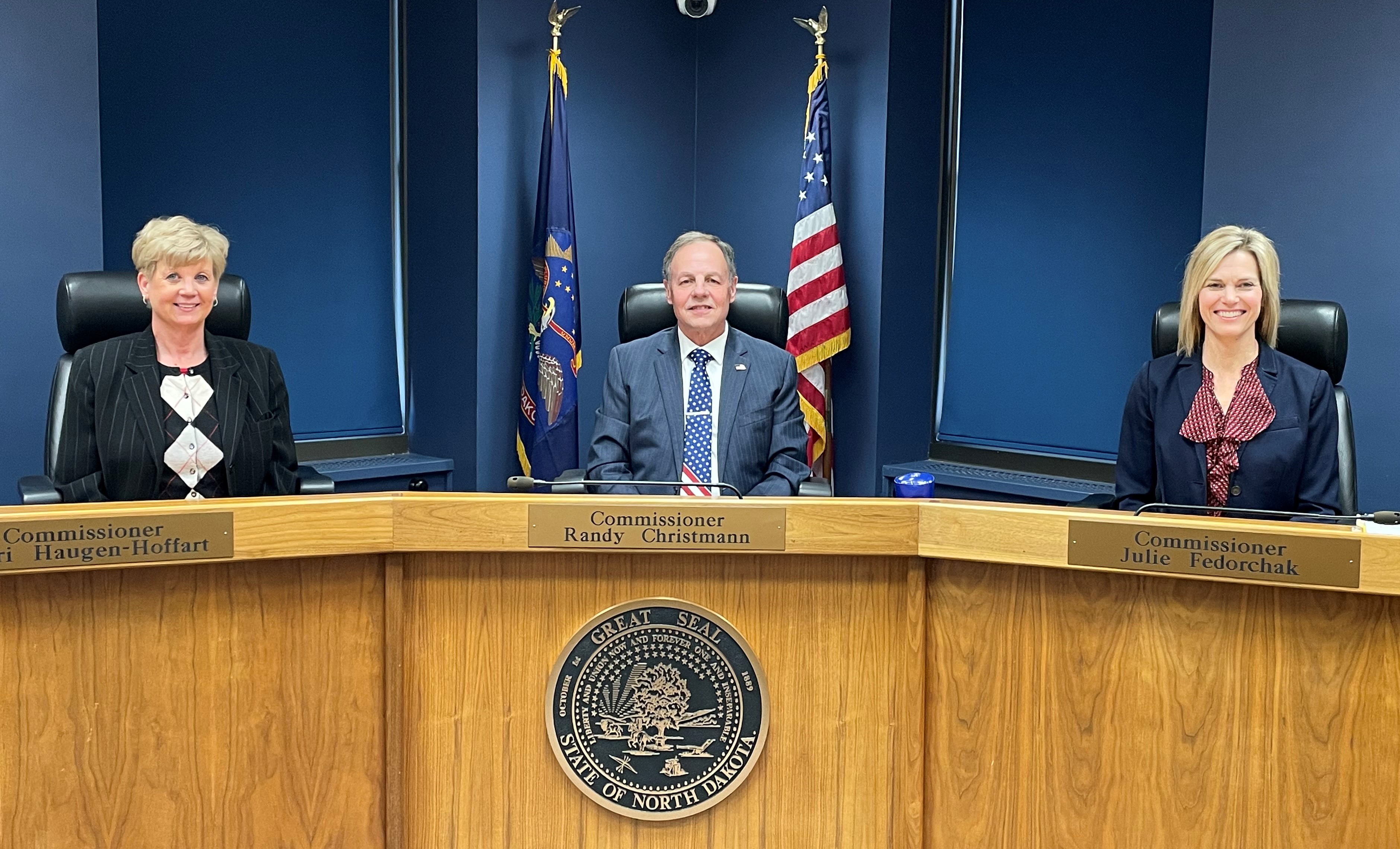 Commissioner Randy Christmann, Chair (center)
Commissioner Sheri Haugen-Hoffart, (left)
Commissioner Julie Fedorchak, (right)
The PSC takes an active role in protecting consumers by ensuring utilities follow rules, including ones that relate to disconnection of service. Working with consumers to resolve disputes with utilities, and establishing fair rates and regulations. The PSC is constantly looking out for the interests of North Dakotans.
Latest News (To view archived news releases, please visit our Newsroom)
Upcoming Meetings and Hearings
The Commission typically meets in formal session every two weeks; special meetings are held to handle special or emergency situations. The executive secretary's office prepares and distributes the agendas for these meetings.

Prior Meetings and Hearings